See on Scoop.it – Politics and Business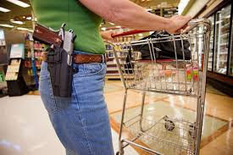 That's what the liberal gun-grabbers are calling it, be …
Dave Cottrell's insight:
US stats seem to indicate that where legal gun ownership is up and even encouraged, violent crime goes down.
"There have been some locales in Georgia that have tried nearly mandating gun ownership for homeowners. Kennesaw is one of them. The same thing was predicted then, that a bloodbath would ensue. What actually happened? Well, today, it's one of the safest places to be in the state. Perhaps even the country."
See on lastresistance.com