See on Scoop.it – Politics and Business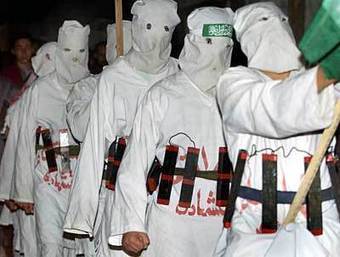 Sunni militants attending a suicide bombing training class were killed when their teacher ran a demonstration with a belt that was packed with explosives.
Dave Cottrell's insight:
It is always unpleasant to read of the deaths of other human beings, no matter what the cause, but these ones have a positive side. 22 potential suicide bombers will never carry out their mission, and at least 15 more may have lost all interest in such an endeavor after seeing up close the carnage in the aftermath of this suicide bomber school accident. That means this may have actually SAVED 15 lives in the short run, and who knows how many in the long run.
See on eaglerising.com