See on Scoop.it – Health and Inhumanity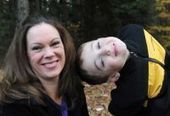 Doctors who treat chronic Lyme disease have been the subject of state investigations for years, according to patient advocates and previous Times Union reporting. […] these doctors have primarily been based in the Hudson Valley.
Dave Cottrell's insight:
It is an utter travesty the way this doctor and many others are under attack. Contrary to what doctors on the IDSA are saying, it HAS been proven that Lyme disease has a long term (chronic) form that IS treatable. I have the peer-reviewed, scientific study they say does not exist in my office! Furthermore, Dr. Alan McDonald has proven that borrelia (the so-called Lyme bacterium) produces a biofilm. That, by itself, proves that it is a chronic infection. Every disease that produces a biofilm becomes chronic is not treated successfully in the acute stage.
Watch this! If you have been fighting the typical battle of denial, this will make you mad, but it is also very good ammunition. http://www.youtube.com/watch?v=r8tESJVvM88  
See on www.timesunion.com