See on Scoop.it – Communities of the World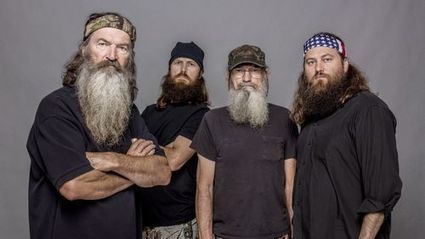 Duck Dynasty founder Phil Robertson has been placed on an "indefinite" hiatus for comments he made about homosexuality in a recent GQ article.
Dave Cottrell's insight:
I think A&E, in their desperate quest to be seen as champions of political correctness, have absolutely shot themselves in the foot. Christians have to take everything thrown at them, including outright vicious hatred, without complaint, but everyone else can scream all they want when they even THINK they've been slighted. The comments made about Phil Robertson not being a true Christian because he has completely misinterpreted the Bible are being made by people who are either deliberately lying or woefully ignorant of what the Book really says.
See on eaglerising.com